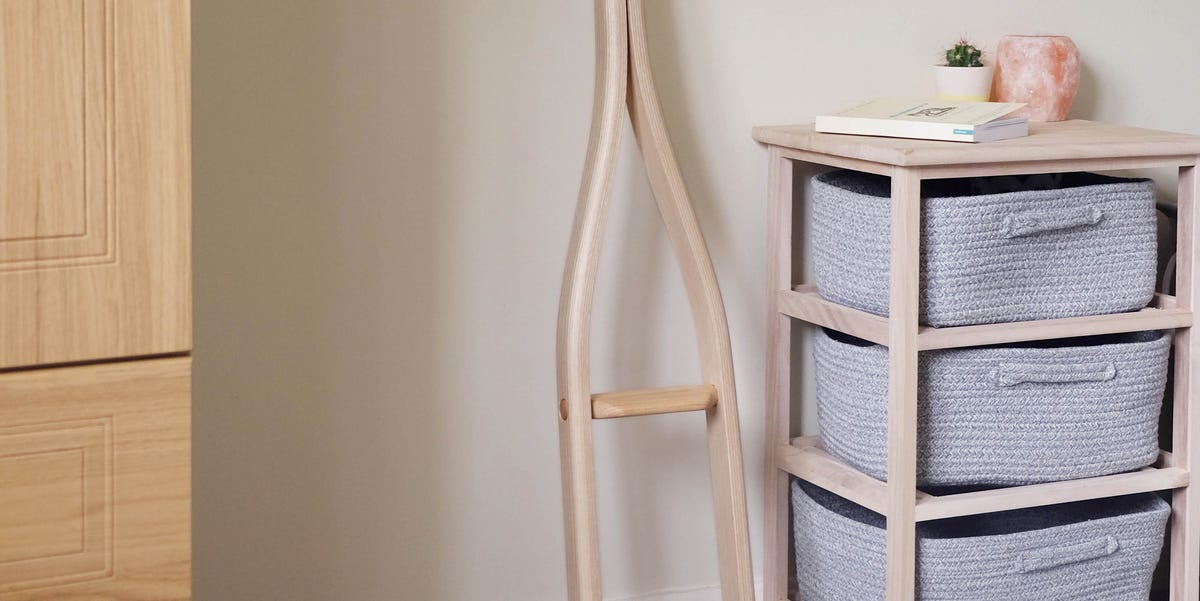 Ladder With One Step wins Conran Shop award
Two Kingston University students won the prestigious New Designers Awards with a combined total value of £ 41,000. Cameron Rowley, 23, won the Conran Shop's first Designer of the Future award with her One Step Ladder design, and Ellie Perry won the John Lewis & Partners Award for Design and Innovation for her sustainable alternative to household refrigerators .
Students at the Kingston School of Art have beaten fierce competition from thousands of other students across the UK. "When using stepladders and ladders around the house, it's usually for a very brief moment and with just one step," Cameron said. "I wanted to create an object that facilitates this behavior while maintaining a small footprint. "
Cameron said the product was designed to be used in the home for tasks that involve reaching taller kitchen cabinets or dusting the ceiling, adding: "Its beauty is a consequence of its process and function. . "
The scale was inspired by everyday objects. "I am very interested in everyday objects, the tools that we use on a daily basis. Many are very functional but beautiful, "he said. "Looking at how shovel handles are made, I was able to make the ladder body from a single piece of air-dried ash from top to bottom rather than two separate pieces, like a ladder. traditional. This makes it easier to hang on and move around.
Judged by a panel of renowned designers including Lord Norman Foster and Stephen Briars, Creative Director of The Conran Shop, the One Step Ladder has been praised for its functionality and sleek design.
In addition to receiving the Designer of The Future award, the £ 40,000 prize includes a £ 3,000 cash prize and a paid internship, with the remainder of the money being spent on the development of Cameron's scale and its development. marketing.
The second Kingston student to win an award was Ellie Perry who designed the Terracooler, which aims to solve modern energy use and food waste by providing an alternative to household refrigerators. The product was designed in response to research showing that the UK produces 14 million tonnes of food waste each year and that 10% of household energy is consumed by refrigerators.
"I started looking at zeer pots, which are made from terracotta and have been used for centuries to cool food in rural Africa," Ellie explained. "Terracooler is a modern take on Zeer pots using a ceramic molding technique called slip casting. Terracotta absorbs water over time, cooling food as it evaporates with three compartments for vegetables, fruits and dairy. '
The product is also designed to raise awareness of waste habits. "Its size is intended to make the user think about how much to store at one time to limit waste. It's not big enough to store tons of food that you can forget about, "Ellie added.
Judged entirely by the product design team at John Lewis & Partners, Terracooler has been praised for its great reinterpretation of a traditional technique into a product suitable for the future.
Ellie has received £ 1,000 and will be spending a day with the product design team at John Lewis & Partners.
Follow House Beautiful on Instagram.
---
This content is created and maintained by a third party, and imported to this page to help users provide their email addresses. You may be able to find more information about this and other similar content on piano.io