Wireless classroom presentation | Digital Learning Office
Many of our classrooms and other spaces (eg conference rooms, collaboration rooms) are equipped with wireless interfaces known as Crestron AirMedia. These devices allow you to wirelessly mirror your iPad or other device to the projection system or classroom screen.
To connect to an AirMedia device:
Step 1: Make sure the AirMedia device display is visible or the AirMedia input is selected in the classroom.
---
2nd step: For Android or iOS users, tap or click the AirMedia app icon on your device. If you are using a PC or Mac, enter the IP address shown on the AirMedia screen into your browser to install the AirMedia application.
---
Step 3: Once the application has loaded, enter the IP address in the "Enter recipient address" field and press the Go button.
---
Step 4: At this point, you may be prompted to enter the four-digit code of the AirMedia device, if so enter the four-digit code displayed in the lower left corner of the device.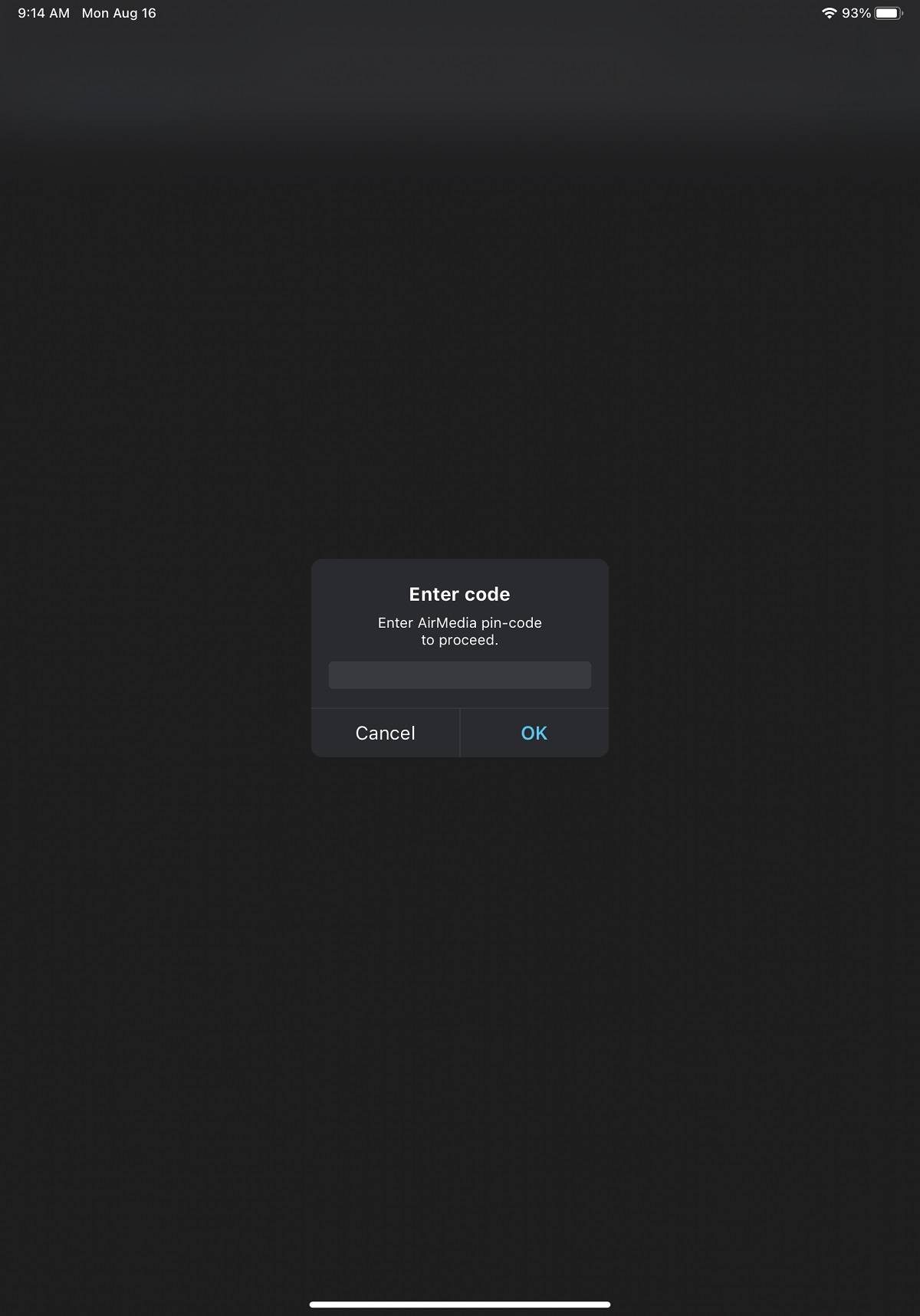 Note: Due to network security, Air Media devices will not be "discoverable". You will need to enter the IP address of the device you want to connect to. If you've used a device before, it may be listed in your "Recent devices" list.
---
Step 5: [For iOS devices] Open Control Center by swiping your finger from the top right corner of the iPad screen.
---
Step 6: [For iOS devices] Tap Screen Mirroring and select the IP address of the AirMedia device from the list.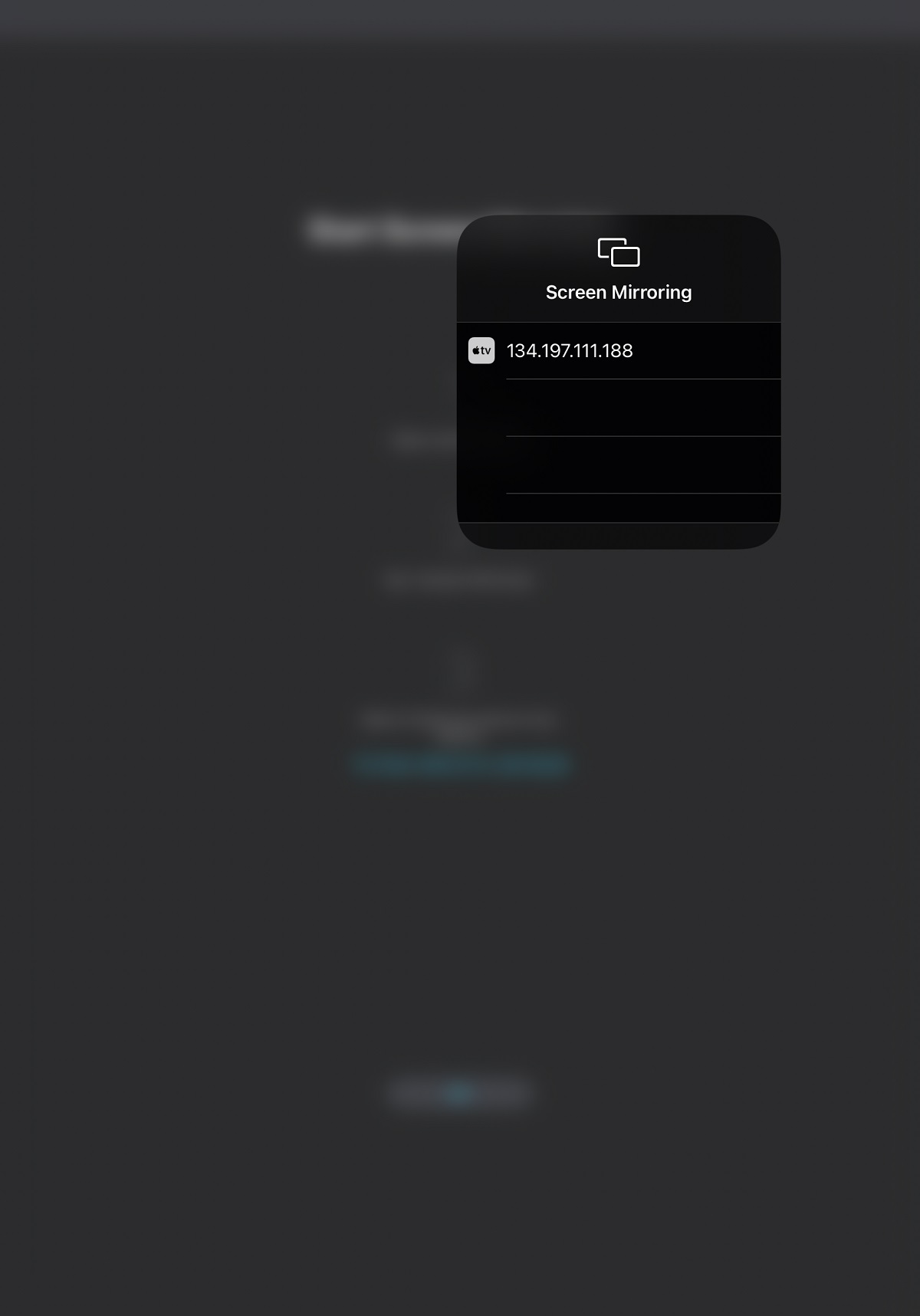 ---
Step 7: Enter the four-digit code for the AirMedia device. (This code is reset after each connection.)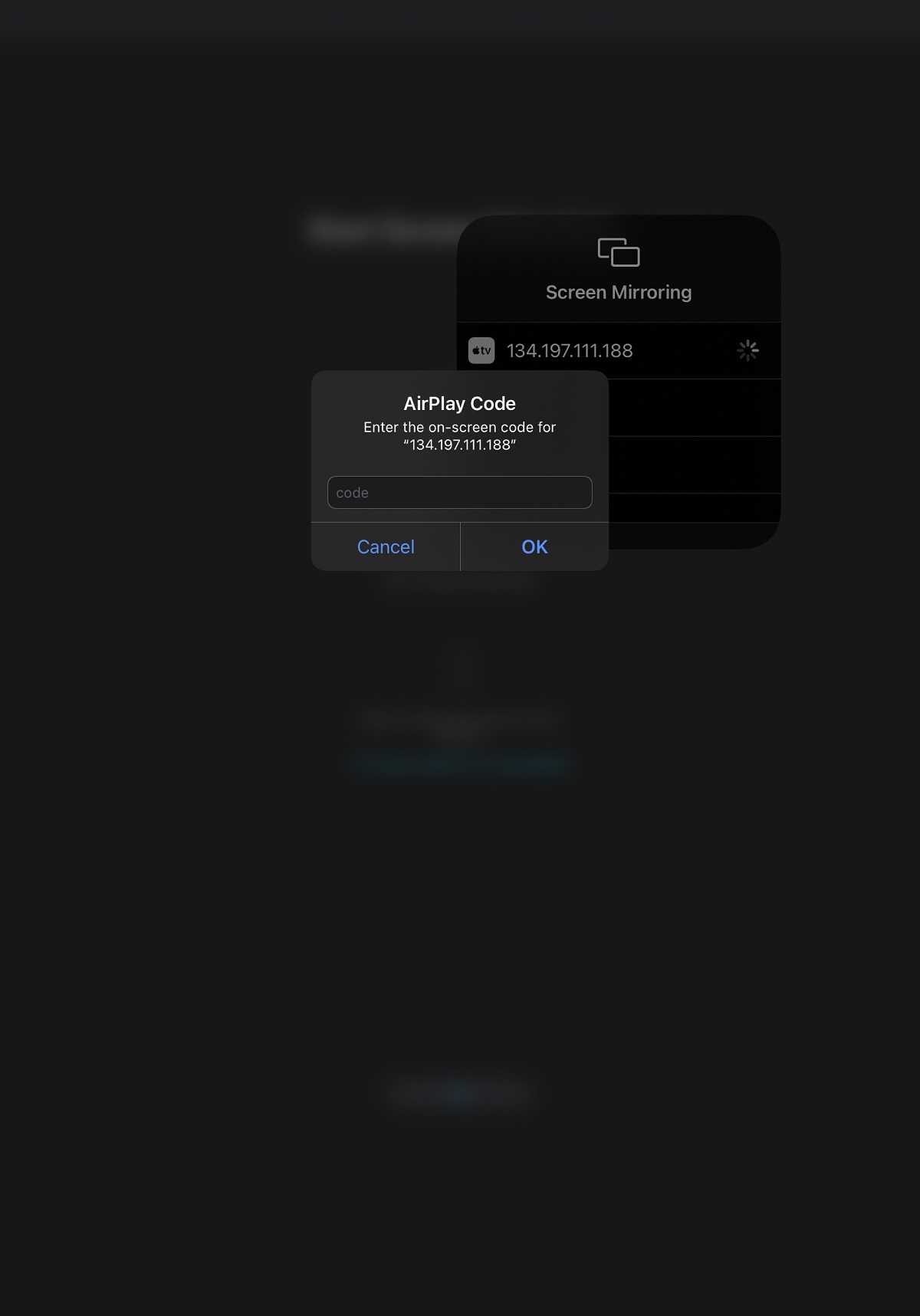 ---
Step 8: Your iPad screen should now be mirrored on the classroom projection system or classroom display.
To note: Some apps, such as YouTube, will only play on the remote screen when connected via AirPlay.