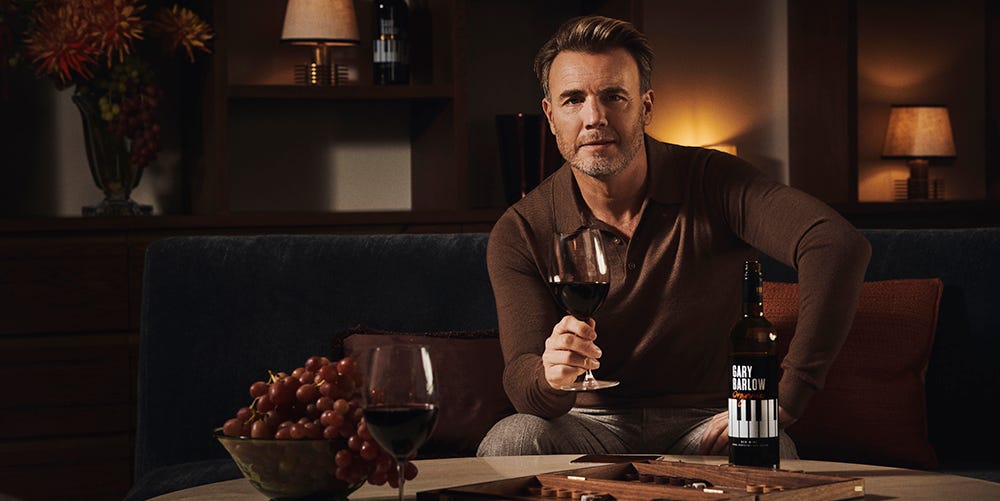 Gary Barlow Exist Organic Spanish Red and White Wine
Gary Barlow is an amazing singer / songwriter, he looks really good covered in jelly (Google 'Take That Jelly video'), and now he can add an expert winemaker to his CV.
That's right – the singer and X factor judge has launched his own line of organic Spanish wines, and they sound wonderful.
Gary has partnered with Benchmark Drinks for their Gary Barlow Organic range, which includes both a red wine and a white wine.
Gary Barlow Organic Red is described as "a juicy, unoaked wine, displaying aromas of wild red berries with a touch of rosemary and chocolate. The medium body and the beautiful balance between the right concentration of fruit, fresh acidity and fine tannins make it a very versatile table wine to accompany tapas, pasta and a wide range of savory and meat dishes.
While Gary Barlow's organic white is "pale and brilliant in color, displaying aromas of lime and pear interspersed with a sweet note of anise." It shows a tangy and lingering lime palate. A refreshing wine, perfect to drink in summer with salads, poultry and light seafood dishes.
This content is imported from Instagram. You may be able to find the same content in another format, or you may be able to find more information, on their website.
Gary says of the new line: "The definition of a good night out for me is friends, laughs and good wine. I have been fortunate to have traveled and experienced different cultures over the years and wines from all over the world. After months of learning the process and tasting different blends, I am very proud to now launch my own line of organic wines from Spain.
The Gary Barlow Organic range will be available exclusively in Morrisons stores from October 9 and on garybarlowwines.com, and each bottle will set you back £ 8.
This content is created and maintained by a third party, and imported to this page to help users provide their email addresses. You may be able to find more information about this and other similar content on piano.io